HPRT MT810 Printer Launching Now
HPRT-MT810 Printer-Your personal portable printer
Wireless | Paper-inside | Bluetooth | Ink Free | Carbon Free | More Than A4 paper |Smallest Printer
Why would we develop such a product?
Before talking about MT810, we should start the story of MT800, our Thermal Transfer Portable Printer. MT800 was our first portable printer, which allows you to print anywhere and anytime. MT800 meets the demand for printing at the workplace. Once MT800 was launched, it became very popular among those who work in the office, and it achieved fair success in its sale.
From the voices of customers, we still found that there were some functions you wanted, but they cannot be achieved by MT800. For example, some pointed out that they would love to print different sizes of paper instead of standard A4, and some said that they would love that they can decide the length of printing. In addition, we also heard some voices that it is not convenient enough if they need to bring the printer together with a pile of paper.
In order to offer the best experience possible to every kind of user, the idea of a new generation aroused.
It was not easy at first for us to make all our thoughts come true. We encountered thousands of problems, and it has been a long time since our first sample came out, which was just the beginning of our story. Our research&development team went on all kinds of printing tests, and it was not easy for them to conquer each obstacle such as choosing suitable paper materials, designing the paper box, and achieving high-speed printing. Finally, MT810 is ready to meet you and was recommended by many tech Media.
MT810 is a thermal printer with the space of a thermal paper roll, which solves the problem that users need to bring paper with them while using the portable printer. MT810 is designed in a stylish appearance in different colors, meeting the needs in different scenarios. Also, no ink cartridges or consumables are required for MT810, so the model can save more energy and become environmentally friendly, costing about 50% less than traditional inkjet A4 printers over its entire product lifetime. Most importantly, MT810 realizes the adjustment of the length of the printing pager, and you can enjoy printing anywhere at any length, as long as the paper roll is long enough. After some use, not only you will understand what we are trying to accomplish with such a device, but you will also be amazed by how much value it brings. You will also be impressed by your own outputs using MT810.
SAVE SPACE: MT810 is only 280*95*50mm, just half the size of A4 paper. Compared with other traditional printers, MT810 is small enough to simply slide into your backpack or briefcase.
More than Portable: You no longer have to bring the carbon ribbons and printing paper with you. MT810 is the next level of portability. MT810 is always ready whenever you are for printing.
SAVE ENERGY: Without the use of carbon ribbons, MT810 is easier to maintain and it costs about 50% less than traditional inkjet A4 printers over its entire product lifetime.  
SAVE TROUBLE: There is no need to change the carbon ribbons for MT810 and as an inkless printer, you do not need to worry about being stained by ink. In addition, you will not have trouble with a paper jam, as MT810 is equipped with a special paper roll inside, helping you print smoothly and clearly.  Most importantly, you are also undisturbed by air blockages in the Nozzles or dried ink buildup on the printhead.
Black-tech Paper: MT810 uses thermal paper, so you can avoid water stains, grease stains, and scratches, reducing the risk of ruining your work. MT810 can deliver print anytime and anywhere.
PAPER WITH MULTI-LAYER COATINGS: The paper roll inside MT810 is coated with 3 special layers including layers of base paper, developers and sensitizers, and stabilizers. The layer of the base paper applies 100% pure wood pulp paper, ensuring a low-carbon footprint and sustainability. The layer of developers and sensitizers was developed in a unique formula, so the work printed can be visible and clear. The layer of stabilizers helps stabilize your printed work, slowing the aging of paper and contents.
With the special coating, MT810 can print your work without shriveling and curling up, keeping the paper flat and smooth.
HOWEVER LONG YOU NEED: With the specific paper roll inside, MT810 can print your work to different lengths. You can design your printing without the limitation of length, as long as the paper roll can handle. You can print a small note and you are also available to print a long banner or document with the help of MT810.
EASY TO CONNECT: With Bluetooth 5.0, MT810 supports connectivity in less than a second. As long as you are within 33 ft of our printer, you can have your work printed no matter where you are. MT810 supports iOS and Android mobile devices and is compatible with macOS and Windows computers and laptops. You can choose any devices you have or you want to use in order to print easily.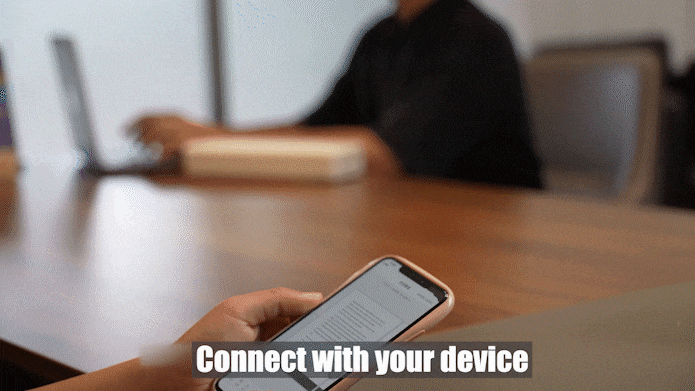 EXTENDED BATTERY LIFE: With a built-in 2600mAh large battery capacity, you can use MT810 for around 4 days, printing 1637-inch length of paperwork, and more than 200 pieces of A4 paper.

HIGH RESOLUTION: With 203dpi resolution, MT810 can print your pictures and text documents just the way they should be. Moreover, MT810 is also equipped with a graph-optimization technique, so it can give you the natural feel of the pictures compared to photo-shooting and laser printing.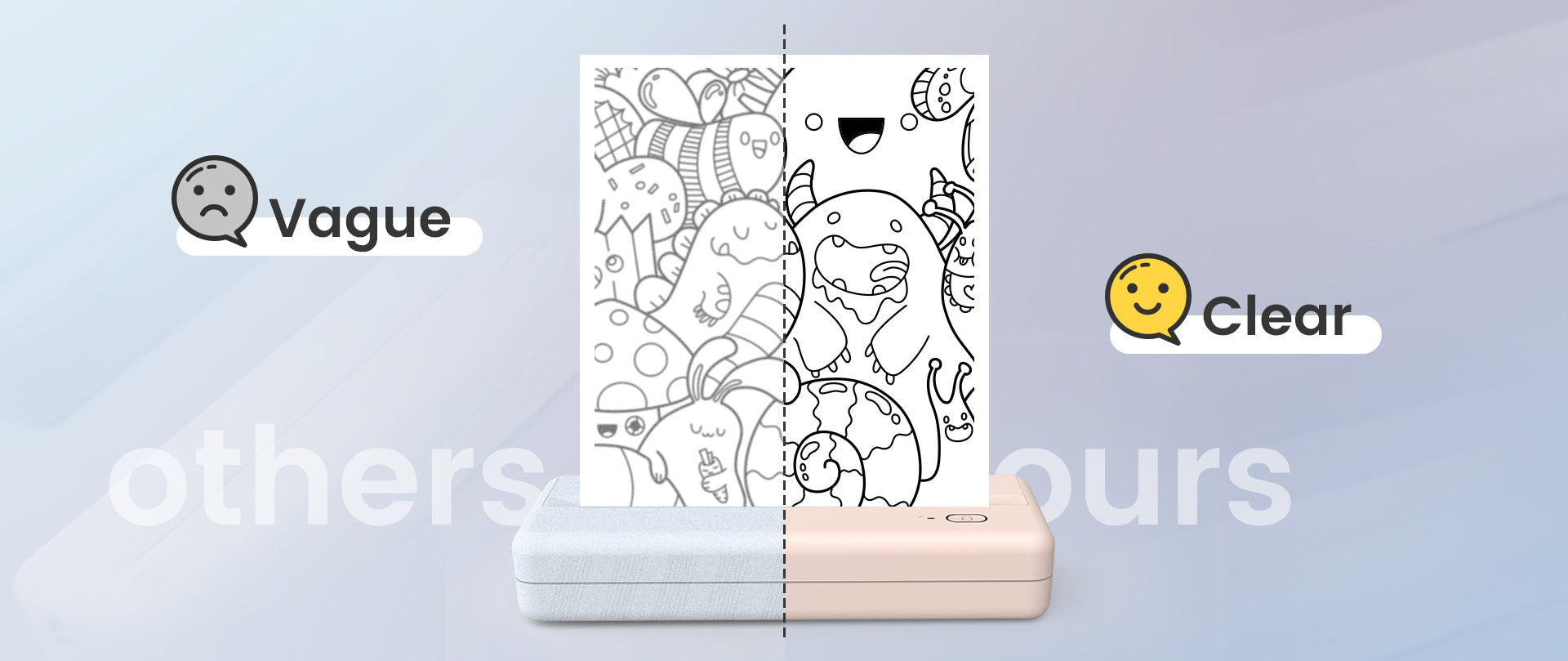 ON-THE-GO PRINTER: As long as you bring MT810 with you, you can enjoy printing work anywhere and anytime. No matter you are at home, at work, in the car, or in the cafe, MT810 will always be available. Easy and fast!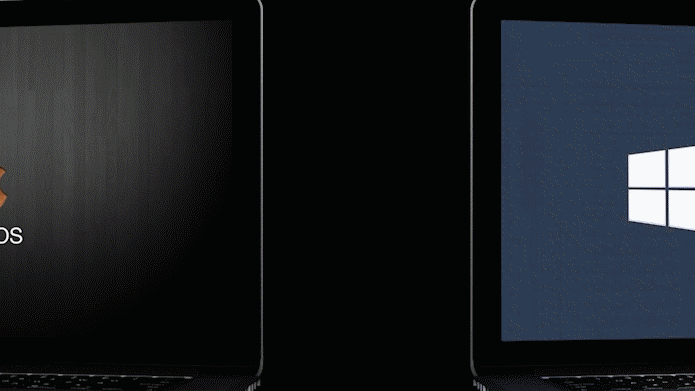 MT810 makes portable print dreams come true!